If you are someone who is a member of the bustle digital community that is Oromo Facebook, there is a good chance you have come across Jirenya Legese, or "Jire Art" as he is widely known, a young sketch artist whose portraits of prominent Oromo personalities has been a source of solace to a nation going through one of its difficult moment in its history.
Jirenya Legese
Born in Fincha, Horo Guduru Wallaga zone of Oromia, Jirenya started drawing at a very young age, inspired by a painter in his hometown named Dr. Leta who now lives in the U.S.
"I basically copied whatever he drew. He was very helpful and used to encourage me," says Jirenya, speaking of his late mentor who still supports him from abroad, sending him art materials, such as different kinds of brushes and ink which are difficult to find in Oromia.
Additionally, whenever the Bureau of Culture and Tourism in his hometown organized art competitions, Jirenya made sure to take part and win. All these achievements increased the passion he had for art.
After finishing high school, Jirenya left Fincha for Hawassa University and graduated with a degree in Architecture in 2021.
The meaning of Art
"Art to me is a medium through which I express my ideas. That idea could be of a political nature, or about love or an event in the past that I want to remember or someone I want to remember." Art can also be a good destruction when other things get difficult in our lives, he adds.
What his art is about?
"In my art, I want to pay tribute and thank public figures who have sacrificed their lives for their people. I usually pick people whom I admire and respect"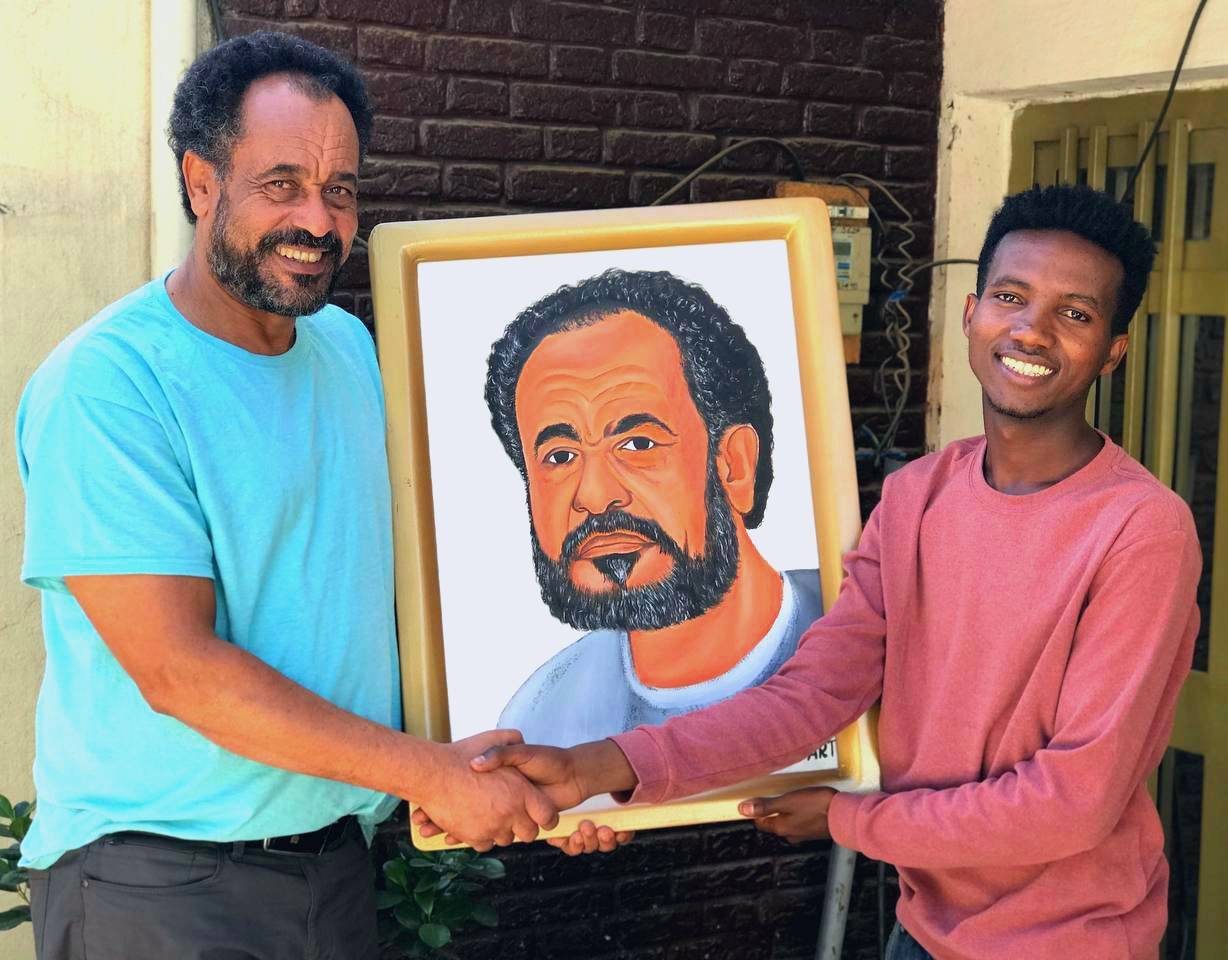 Asked if institutions such as the bureau of Culture and Tourism in Oromia have reached out to him or artists like him to show their support, Jirenya's hope is rather placed on the Oromo people than on the government.
"It is the Oromo people who have supported me and will likely support others like me. Those in the government sadly do not care about us."
Jirenya has a lot of plans for the future. He wants to continue representing and promoting Oromo culture through his art. He is also planning to exhibit his first art show in Finfinnee.
And if all goes well, Jirenya hopes to open an art school in Oromia someday and teach the next generation about art.
To see Jirenya's latest works, please follow him on his Facebook and Instagram.