In an attack that started on the 25th of November 2022, Fano militias killed dozens of civilians, including a respected court judge, and displaced the entire residents of Kiramu district, in the East Wallaga zone of Oromia region, according to Gidda Ayana communication office.
A statement by Gidda Ayana Communication Office, a neighboring district that is sheltering the displaced civilians, said as a result of "an unprecedented attack by extremist Amhara militants, Oromos living in the 19 villages of Kiramu district have been completely displaced," adding "the number of people fleeing to our district is still increasing."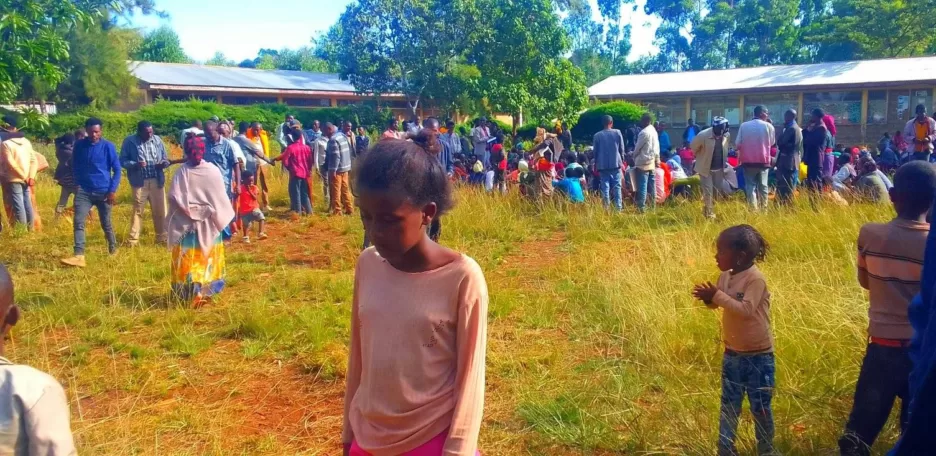 This is complemented by a testimony of a 67-year-old resident who barely escaped with his family.
Speaking from his hiding, he told the BBC "We have nothing left. We have lost many lives. Our property, health facilities, schools have been completely destroyed; teachers, and students are nowhere to be found. We run away and hid in the woods." He added, "Many people have been killed in the attack, government special forces, lawyers and civil servants have been killed. Health centers and other government offices were destroyed. The district has been left bare."
According to the Higher Court of East Wollega Zone, Damtew Kaffale Gamada, a father to orphaned children and a district court judge, was among those killed when militants shot and killed him in his home.
These attacks were not limited to ordinary civilians. With the involvement of private Amhara armed groups allegedly armed by the Amhara regional government alongside the Fanno and other forces, the conflict in Western Oromia has taken a new shape.
In a departure from previous patterns, Amhara militias attacked regional officials, themselves implicated by local residents of committing atrocities against them. As a result in the course of last month, hundreds have been killed, hundreds of thousands displaced, and entire villages have been razed to the ground, a continuation of tactics used by Fano militias in order to incorporate Wallaga zones into the Amhara region.
Following the attacks, several videos and pictures showcasing atrocities Fano committed have surfaced on social media. The footages show civilians being burned alive, and the severed heads of two individuals impaled on sticks by Amhara militants in a celebratory fashion.
This invoked outrage from the Oromo community across Ethiopia and elsewhere.
The Oromo Liberation Front (OLF) in a statement shared with Curate Oromia condemned the killing and laid the blame at the foot of the federal and Amhara regional governments, called on the federal government to stop the attacks on civilians, and on the international community to intervene to put a stop to the war in Oromia.
Residents of the district sent pleas to Oromos everywhere to come to their aid. "Oromos you must come together. I am in trouble, we are in trouble. They killed my husband and my children and they made me listen to it," said an elderly woman who escaped the recent attacks by Amhara militias, pleading with Oromos everywhere to come to her aid.