In a statement issued this morning, the Ethiopian Evangelical Church Mekane Yesus, Central Synod, said "armed men" opened fire at the congregation of Mula'tu Gela church in Sorga, Nekemte city, on Sunday, November 6, 2022, killing fifteen individuals.
The statement said the armed men were Amharic-speaking and provided the names of the congregants killed.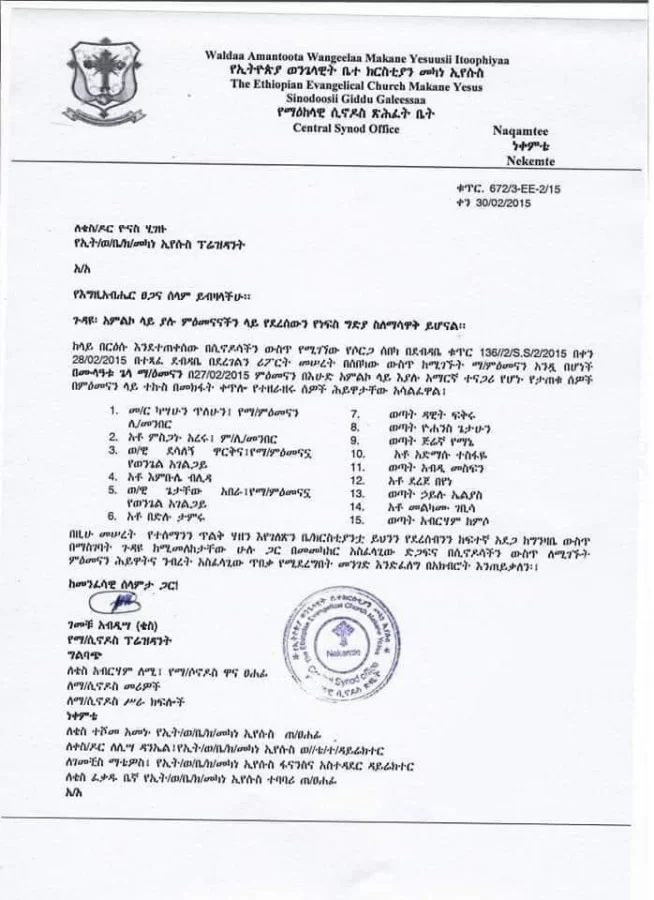 Earlier on the same day, the Oromo Liberation Army (OLA) had taken control of Naqamte city and freed 120 dissidents from Kumsa Moroda palace which had been turned into a prison ever since Abiy Ahmed came to power in 2018. OLA withdrew its forces from the city in the afternoon.
After signing a peace deal with Tigray forces, the Ethiopian government has intensified its war in Oromia with daily reports of drone strikes claiming the lives of innocent civilians in West Shewa and Wallaga.